[fusion_builder_container background_color="" background_image="" background_parallax="none" enable_mobile="no" parallax_speed="0.3″ background_repeat="no-repeat" background_position="left top" video_url="" video_aspect_ratio="16:9″ video_webm="" video_mp4="" video_ogv="" video_preview_image="" overlay_color="" overlay_opacity="0.5″ video_mute="yes" video_loop="yes" fade="no" border_size="0px" border_color="" border_style="solid" padding_top="15px" padding_bottom="20″ padding_left="" padding_right="" hundred_percent="no" equal_height_columns="no" hide_on_mobile="no" menu_anchor="" class="" id=""][fusion_builder_row][fusion_builder_column type="2_3″ last="no" spacing="yes" center_content="no" hide_on_mobile="no" background_color="" background_image="" background_repeat="no-repeat" background_position="left top" hover_type="none" link="" border_position="all" border_size="0px" border_color="" border_style="solid" padding="" margin_top="" margin_bottom="" animation_type="0″ animation_direction="down" animation_speed="0.1″ animation_offset="" class="" id=""][fusion_text]
Trainings can sometimes become very tedious and boring for the trainees especially when it involves a lot of technical aspects and a pile of documentations. Trainees losing interests during the training sessions minimizing efficiency of the overall training, and the same training may need to be repeated multiple times over a course of period as refreshment purposes. This could lead to significant increase in long term training costs, and does not show very promising efficiency and effectiveness. Classroom trainings rely heavily on static materials such as printed handouts, instructions and documentations, PowerPoints, and photos. It is often very hard to illustrate the real work place environment where the training objectives will be carried out, and it is very expensive to replicate the work environment within the training centers, or organize field trips for a group of trainees. VR can help you solve all your issues that you face in day to day trainings mentioned above. VR is a flexible tool, it can replicate the work environment exactly the same as it is in real life with realistic 3D modeling and rendering. Trainees only need to pop on a Head Mounted Display (HMD) and they will be placed into the work environment just as if they are right inside the location. The biggest value of VR is that it works in 360 degrees, so navigating around the virtual experience is native to our daily behavior, and as the experience is constructed with virtual elements, it give us great flexibility in the design of the experience. It is just like a video game, trainees can freely navigate around the scene, and perform tasks as required by the training objectives. We can also include various simulation into the training program and train the trainee on solve the presented problems in a hands on manner. Simulation of scenarios that is very expensive to produce in real life can also be easily implemented, such as explosions and weather conditions.
VR training serves as a practical tool for your training programs. You can conduct all sorts of simulated training right in a classroom that is not possible before. Not only that it is a fun experience for the participating trainees, it is also a memorable experience for the trainees that observes in the same classrooms. This one time investment can save you a lot of training costs in a long run, and can be updated from time to time to add or modify the experience according to your operation requirements.
Click here for sample project.
[/fusion_text][/fusion_builder_column][fusion_builder_column type="1_3″ last="yes" spacing="yes" center_content="no" hide_on_mobile="no" background_color="" background_image="" background_repeat="no-repeat" background_position="left top" hover_type="none" link="" border_position="all" border_size="0px" border_color="" border_style="" padding="" margin_top="" margin_bottom="" animation_type="" animation_direction="" animation_speed="0.1″ animation_offset="" class="" id=""][fusion_imageframe lightbox="no" gallery_id="" lightbox_image="" style_type="none" hover_type="none" bordercolor="" bordersize="0px" borderradius="0″ stylecolor="" align="none" link="" linktarget="_self" animation_type="0″ animation_direction="down" animation_speed="0.1″ animation_offset="" hide_on_mobile="no" class="" id=""]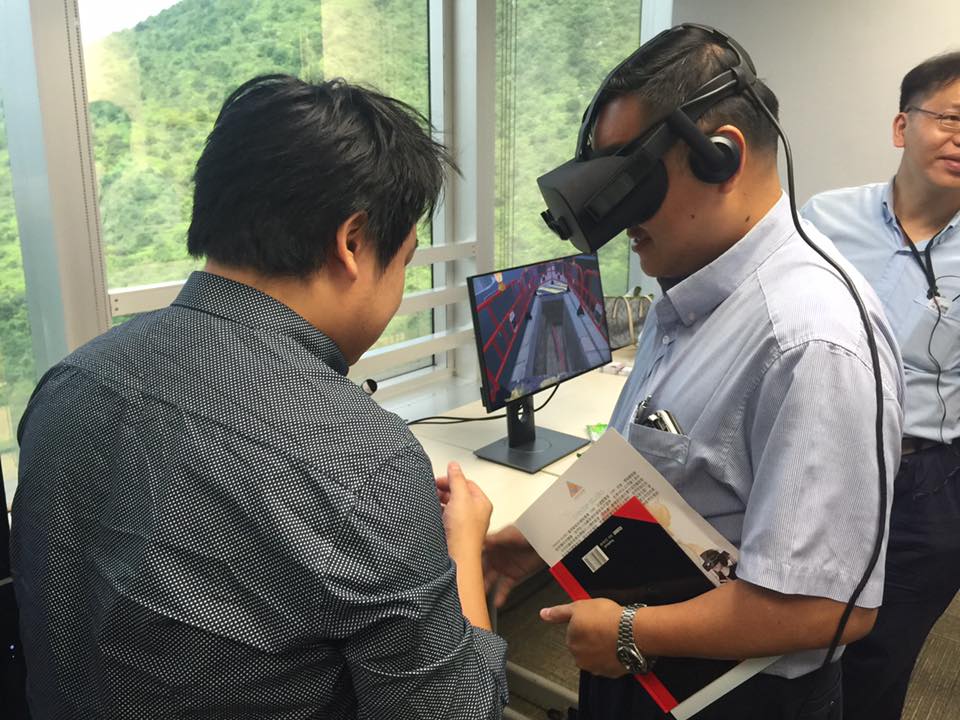 [/fusion_imageframe][/fusion_builder_column][/fusion_builder_row][/fusion_builder_container][fusion_builder_container hundred_percent="yes" overflow="visible"][fusion_builder_row][fusion_builder_column type="2_3″ last="no" spacing="yes" center_content="no" hide_on_mobile="no" background_color="" background_image="" background_repeat="no-repeat" background_position="left top" hover_type="none" link="" border_position="all" border_size="0px" border_color="" border_style="" padding="" margin_top="" margin_bottom="" animation_type="" animation_direction="" animation_speed="0.1″ animation_offset="" class="" id=""][fusion_title size="3″ content_align="left" style_type="default" sep_color="" margin_top="" margin_bottom="" class="" id=""]Send Us a Message[/fusion_title][fusion_code]W2NvbnRhY3QtZm9ybS03IGlkPSIxMDYxIiB0aXRsZT0iQ29udGFjdCJd[/fusion_code][/fusion_builder_column][fusion_builder_column type="1_3″ last="yes" spacing="yes" center_content="no" hide_on_mobile="no" background_color="" background_image="" background_repeat="no-repeat" background_position="left top" hover_type="none" link="" border_position="all" border_size="0px" border_color="" border_style="" padding="" margin_top="" margin_bottom="" animation_type="" animation_direction="" animation_speed="0.1″ animation_offset="" class="" id=""][fusion_title size="3″ content_align="left" style_type="default" sep_color="" margin_top="" margin_bottom="" class="" id=""]Come Visit Us[/fusion_title][fusion_map address="41 Heung Yip Road, Wong Chuk Hang, Hong Kong" type="terrain" map_style="default" overlay_color="" infobox="default" infobox_background_color="" infobox_text_color="" infobox_content="Creote Studio Limited" icon="theme" width="100%" height="180px" zoom="16″ scrollwheel="yes" scale="yes" zoom_pancontrol="yes" animation="yes" popup="no" class="" id=""][/fusion_map][fusion_text]
We look forward to meeting you
Unit 1006, 10/F, 41 Heung Yip Road,
Wong Chuk Hang, Hong Kong
Phone: (852) 3956 4417
Email: hello@creote.com[/fusion_text][/fusion_builder_column][/fusion_builder_row][/fusion_builder_container]