We develop VR for mainstream platforms
CardBoard
CardBoard
This virtual reality platform allows you to use with a head mount for a smartphone at anytime anywhere. It turns any phone into a virtual reality headset with reasonable price. Oculus Rift
Oculus Rift
Oculus Rift is a virtual reality headset developed by Oculus VR. It uses state of the art displays and optics designed, generated by high refresh rate and low-persistence display.
HTC Vive
HTC Vive
Vive is manufactured by HTC and Valve. It is designed to utilize "room scale" technology and turns a room into 3D space by using sensors, allowing you to walk around.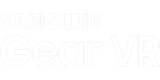 Gear VR
Gear VR
The Samsung Gear VR is developed by Samsung Electronics, in collaboration with Oculus. The Gear VR unit itself acts as the controller containing the high field of view.

Playstation VR
Playstation VR
A virtual reality gaming head-mounted display developed by Sony Interactive Entertainment. It is designed to be fully functional with the PlayStation 4 home video game console.
What is Virtual Reality (VR)?
Virtual Reality (VR) is an emerging technology that lets you place yourself into a simulated environment just as if you are present in the actual scene through wearing a head mounted device (HMD). Images you see are presented as three-dimensional computer graphics are you are able to explore and interact with the environment just as it is in real life.
We provide professional design and development services for all kinds of VR environments. With the integration of interactivity into the VR experiences, countless possibilities are now available in front of our very eyes. VR could also help us accomplish experience that was too costly, risky or impractical to do in reality.
Virtual World
A virtual world can be created through 3D modelling of any environment that meets your requirements. The most common application of using virtual worlds in VR is for simulating real life environments for training purposes, and different interactive scenarios can be designed to test the trainees' reactions in various scenarios. Virtual worlds are also great for simulating environments that are not easily accessible such as space and dangerous environments.
Users are able to explore and interact with the virtual world without boundaries. Our talented team of designs can build almost any scenarios for your needs. We can also work with any 3D models that you can provide us and that could dramatically reduce the overall development costs of your ultimate VR experience.
360 Degree Images and Videos
360 degree images and videos can be captured through specially designed cameras. Through sophisticated stitching softwares, such images and videos can be integrated into a VR experience. Since the VR environments are constructed with real life footages, the experience will be much more realistic. Such approach is ideal for showcasing the actual environment such as real estates, tourist attractions, and education purposes.
We have all the equipments and softwares you need for capturing a 360 degrees of an environment. You may have ordinary videos that wants to be converted into VR experiences. Out dedicated designers have many ideas that could help you accomplish the objective. Ask us for a demo and you will be sure to be thrilled.
Industries that use VR
The scope of VR applications is extremely wide. Here are some examples on what you can apply VR.
The video games is one of the leading industries in VR. Countless games have been released to support VR to give the gamers a much more immersive experience during gameplay. As the concept of "Gamification" continues to enhance various experiences in the commercial world, game technologies and concepts will become more and more widely adopted in businesses. VR will be one of the technologies that is widely used in the gaming industry that brings new experiences and possibilities to commercial applications.
It maybe hard for us to demonstrate some of the products and services that we provide, whether it was due to distance, logistics, or the complexity of the products and services themselves. Businesses could bring in potential customers into a virtual world to experience what they provide, and conveniently illustrate the values that could bring to the customers.
VR could be adopted for teaching and learning environments, which is especially useful for learning abstract concepts and working in a visually based environment. For example, astronomy, architecture and engineering students who always have to work by physical engagement with objects that are not easily assessable or too expensive to build, VR could help to produce a prototype to undergo the alterations in their learning process, or having abstract concept like the solar system to have constructively build in VR that is more visually understandable.
VR allows people to train in a simulated virtual environment and they could practice without the consequences of failure or injuries. For example, VR can be used in flight simulation for the Air Force. This could help the pilots train and practise in a safe environment as well as dramatically cutting down the costs of the training program.
VR could be used as a tool to cure various psychological illnesses that we face in the world. The simulated environment can help patients such as those with Autism to overcome environments that may previously be uncomfortable to be present in that causes anxiety. VR creates a safe environment for them to explore in a fun and interesting way.
VR can enhance communications in a creative and innovative way. Users in different parts of the world can join a simulated virtual world and unite in a single space through VR. This could provide a whole new experience for conferences, lectures and meetings, where users can meet other users in person just like they were standing next to them. This could potentially break the distance barrier between people and bringing everyone's connections closer to each other.
Sometimes when we plan for a campaign, fun can be the most simple but yet most important element to consider. VR could create a fun and engaging environment that attracts your customers to learn more about your brand, products and services. It could be highly effective for marketing purposes to create noise and engagements in your business or organisation.
VR Hardware Extensions
The VR experience can be extended through integration of a variety of hardwares. We can work with most VR accessory hardwares available in the market, and we can also help you custom made the ultimate hardware you need.

Leap Motion
Leap Motion
Leap Motion supports hand and finger motions, analogous to a mouse, but does not require hand contact or touching. It is a software designed specially for hand tracking in VR.

Controllers
Controllers
The Racing Wheel controller for virtual reality is designed for all driving purposes. It supports the most technically-advanced racing games with different dimensions.
Custom Hardware
Custom Hardware
The customised hardware allows you to utilize with your project or business perfectly. Talk to us now for more different hardwares on virtual reality!
Check out some of our work
Be sure to check out our WedCam AR/VR Platform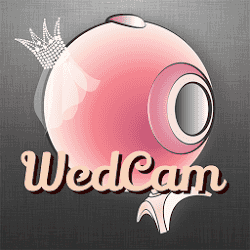 WedCam is an award winning AR/VR platform designed and developed by Creote Studio. It is a free app for iOS and Android that let's you host your AR/VR contents and effects without the need to develop your own app. Just consider WedCam to be the YouTube for AR/VR, it could dramatically save you costs for developments but at the same time, allowing you and your customers to experience the amazing AR/VR experiences.
Click here to check out the WedCam page. Be sure to check out the AR products that we are currently offering under the WedCam platform!
Other thoughts?
You maybe wondering whats the difference between VR and AR. Both of them shares the same objective of providing immersive experiences for users with virtual elements and interactions. The main difference is that with VR, users are isolated from the reality and immersed into a computed virtual world. While with AR, users are still in touch with the reality with virtual contents overlaid onto objects in the real world. Both technologies can actually accompany each other and combine into a Mixed Reality experience.
VR applications do not limit to only the ones listed above, and possibilities are beyond your imaginations. Talk to us now and discuss some crazy ideas!