We develop AR for mainstream platforms

iOS
iOS
We can help you design and create intuitive AR effects for iOS devices through hosting the effects on WedCam AR/VR Platform or help you to develop your custom app

Android
Android
We can help you design and create intuitive AR effects for Android devices through hosting the effects on WedCam AR/VR Platform or help you to develop your custom app

HoloLens
HoloLens
HoloLens is the first head mounted display (HMD) developed by Microsoft to be available for the general consumer market. Ask us about what amazing things can be done with HoloLens
What is Augmented Reality (AR)?
Augmented Reality (AR) can add a whole new dimension to your product, marketing materials, instructions etc that helps you connect with your customer in a way that is never seen before. Moreover, it creates a much more enriched experience for your user and allows them to interact back with you.
AR does not only serves as a gimmick to attract the attention of your customers, but it could also add tremendous values to your brand and products through carefully designed AR effects. Designing AR effects with realistic values from the end users' perspective as a solution is our core focus at Creote Studio.
We offer the service to build custom apps for your brand and company. But if you are looking for a more cost effective way to implement AR into your company's promotions or products, we are now offering our award winning multi-purpose AR platform WedCam at a fraction of the development costs of a custom app.
Industries that use AR
The scope of AR applications is extremely wide. Here are some examples on what you can apply AR.
Archaeology
Architecture
Art
Commerce
Construction
Education
Gaming
Industrial Design
Medical
Beauty
Spatial Immersion and Interaction
Military
Navigation
Sports and Entertainment
Tourism and Sightseeing
Translations
Check out some of our work
Be sure to check out our WedCam AR/VR Platform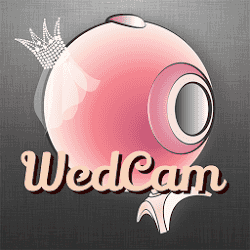 WedCam is an award winning AR/VR platform designed and developed by Creote Studio. It is a free app for iOS and Android that let's you host your AR/VR contents and effects without the need to develop your own app. Just consider WedCam to be the YouTube for AR/VR, it could dramatically save you costs for developments but at the same time, allowing you and your customers to experience the amazing AR/VR experiences.
Click here to check out the WedCam page. Be sure to check out the AR products that we are currently offering under the WedCam platform!
Other thoughts?
You maybe wondering whats the difference between VR and AR. Both of them shares the same objective of providing immersive experiences for users with virtual elements and interactions. The main difference is that with VR, users are isolated from the reality and immersed into a computed virtual world. While with AR, users are still in touch with the reality with virtual contents overlaid onto objects in the real world. Both technologies can actually accompany each other and combine into a Mixed Reality experience.
AR applications do not limit to only the ones listed above, and possibilities are beyond your imaginations. Talk to us now and discuss some crazy ideas!