WedCam is an AR platform for iOS and Android developed by Creote Studio. Users are able to download the WedCam app for free on the App Store and Google Play to experience the most intuitive and stunning AR/VR effects and experiences.
WedCam has received global recognition by receiving first runner up for the Qualcomm Vuforia Vision Award in 2015. The platform has been used by businesses, industries and individuals as a cost saving channel to utilise AR/VR and apply them to various purposes.
We continue to develop, make improvements, and add in new features constantly for WedCam, as we have also launched AR products specific for the WedCam platform. Talk to us now and find out how you could use WedCam to create stunning and unique experiences.
The Reasons You'll Love It
All-in-One
Users can access and experience all your AR/VR contents in one place
All-in-One
Simply ask your customers to install WedCam on their iOS or Android devices and they can access all your AR/VR effects in an instant
Cost Saving
No need to invest and build your own app anymore.
Cost Saving
Think of it as the YouTube for AR/VR. You no longer need to make big investments to build your own app but focus on the content design and creations.
Award Winning
WedCam is proud to receive global recognition and awards
Award Winning
Our award winning WedCam receives first runner up at the Qualcomm Vuforia Vision Awards in 2015. Many users are loving our innovative AR/VR platform.
Social Sharing
Share the AR/VR experiences with your family and friends through social media
Social Sharing
Take screenshots and record videos during the AR and VR effects and share them to your friends and families through Facebook.
Fully Localised
WedCam now supports 10 languages and accessible throughout the World
Fully Localised
WedCam supports, English, Traditional Chinese, Simplified Chinese, Japanese, Korean, Spanish, Portuguese, French, German and Italian.
WedCam AR Products
Check out the list of WedCam enabled offers that we have designed
WedCam AR Products
We have designed various products that have embedded native WedCam AR effects. Check out the WedCam shop for more information.
Our design team is specialised with building 3D models that are optimised for AR/VR effects and experiences.  We can also build in 3D animations to the model making the whole experience much more richer. We believe that good looking 3D models and animations should not compromise performance, so we set a very high standard and requirements when creating 3D models. We have to ensure that everything runs smooth, and at the same time, visually attractive to the users.
We can also work with existing 3D models too. Simple send us your 3D models and we will make minor modifications and optimisations, and we will be able to put your models into a stunning AR/VR experience solutions.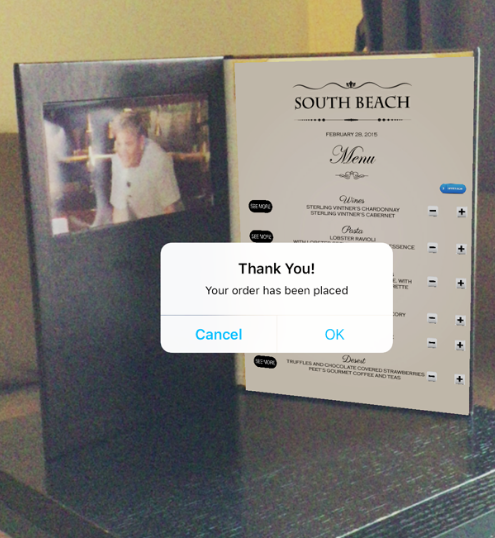 Interactivity is one of the most important aspects in AR and VR, which draws attention from the users and attracts their engagement. Users are able to look up information that they are interested in conveniently with the tip of their fingers.
With carefully designed interactivity in AR and VR, it can instantly turn what was intended to be a gimmick can virtually become something with true added value, convenience, and could also possible create loyal to your brand and company.
Interactivity with AR and VR is a fun way to engage your users. It can also be used for product showcasing and demonstrations of functionalities for certain products.
Simplicity is the Ultimate Sophistication
In order to bring the best experience to all our WedCam customers, we have built a cloud infrastructure to handle all the effects of each single event, and everything is being managed on the cloud. Imagine this, if you have just launched an AR/VR campaign and noticed a small typo in one of your areas. Conventional ways would be to revise the content inside the app and re-submit the app for approval so that your updated contents could be viewed by your audience. Considering the stringent approval process from Apple, it might take weeks until the updates become accessible.
With WedCam, everything is controlled by our Cloud Infrastructure, including text information, videos, 3D models, animations and interactions. We can build and modify effects without the need to make changes to the app itself, making the whole design and development process more reliable, convenient and fast.
WedCam Values
Reduce Development Costs by
95%
Speed-up Development by More than
100%
Design and development for AR and VR related projects are still relatively high, and not a lot of companies and businesses could afford high development costs of a custom app that does not app intrinsic values to the company. It will certainly be not feasible if you are targeting to have a short term campaign.
If you are in the situation, we have good news for you. WedCam is just like YouTube for AR and VR, and you can host your contents or design onto the platform without the need to building an app of your own. The costs for using WedCam is minimal and we could save you potentially up to 95% of the development costs. Talk to us now and find out about our amazing prices.